Mobile Menu
Paradisepark: a space falling in time, sea, ocean, life, love'

Paradise Park; is an installation of a dream–state, representing a space in between the Atlantic ocean and the Caribbean sea and connected to a new hybrid globalized subject .A project influenced on immigrants, heritage and storytelling. At the same time, an allegory representing ideas and concepts.
www.paardenbaai.com
for more information go to : www.paardenbaai.com
Paardenbaai, Crossing Ocean
Project Paarden Baai 'Horse Bay" 2015
Art in Public Space contributes to Culture, preserves historical and contemporary history of  Community, Infrastructure , commerce, and local identity. We all share with the Tourists our appreciation and respect to this Development .It joins for a common purpose and a common action to the  New down town Project.
The theme of the Art work is a Tribute to 'Paardenbaai' (Horses Bay).
This name arrives from the Aruban and European trade commerce and economy in the 1700 Century. Aruba and Holland were into cattle exchange.Especially in horses trading. The Arubans bought their horses at the coast of venezuela and Colombia together with the one hundred indians that still lived near Forti Abow (where the peer of paardenbaai is now).The horses had enough space to live and gallop in the ranches (ranchos) for their multiplication .International Horse export started in 1800 century and was one of the most important sources of livelihood  for Aruba especially to the sugar countries . A Horse is by far one of the largest contributor to the enhancement of civilization.
The 8 Sculptures represents strengths 'Nobility, Grace, Beauty and Freedom. It represents Aruban collaboration with locals and international communities and its business trade world . Europe , South America, Caribbean islands, the Mediterranean.
The Blue horses represents the important historical moment where the horses jumped from the ship deck into the Caribbean Ocean and swim to our Aruban Bay 'Paardenbaai ".
At 6 strategic points – Down Town Oranjestad ,there will be a horses installed .It will take 6 months to complete the whole project. With  their different personalities  and postures you can  still see a united family.
references : Biblioteca National Aruba,Hartoch.J.Aruba zoals het was en zoals het werd Hartoch .J. 1960 Het oude Fort van Aruba,Willem.P.1950-1960  De  Nederlandse Antillen,A.H and Iglesia protestant  Aruba in oude ansichten, Een reisje naar Aruba Dominee Bosch.
This project is going to realize with the support of the Minister Of  Culture Otmar Oduber , director of Aruba tourism Authority Ronella Tjin Asjoe Croes and Mondriaan Foundation Holland.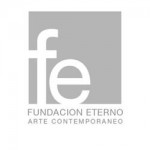 Fundacion Eterno (Oranjestad) – Playa Caballos & Changa De Fundacion Eterno en de lokale overheid op Aruba geven opdrachten aan Osaira Muyale enRyan Oduber. Muyale realiseert de installatie 'Playa Caballos' (Paardenbaai), bestaande uit een route van blauw gekleurde paardsculpturen vanaf het strand waar vanaf 1700 paarden arriveerden op het eiland voor de handel naar het historische centrum van Oranjestad. Oduber gaat een installatie maken van tafels en stoelen die geconstrueerd zijn van vergrote dominostenen, daarmee verwijzend naar de populariteit van het dominospel op het eiland. Deze installatie komt op en om een rotonde in het post-industriële stadje San Nicolas.
http://www.mondriaanfonds.nl/gehonoreerd/gehonoreerde-plannen-bijdrage-opdrachtgeverschap/